Listed:

January 5, 2023 10:34 pm
Description
Advertisement
Scholarship details
Overview
The YH2 Capital Scholarship programme is launched in 2019 and is fully funded by the Co-Founders and Co-CEOs of YH2 Capital Management Pte. Ltd. in Singapore. The programme offers up to two fully funded, bond-free Scholarships each year for undergraduate study at Magdalene College, University of Cambridge in the United Kingdom. The selection committee of the Scholarship is looking for outstanding an Malaysian candidate with exemplary academic and personal qualities who will not have the full financial means to pursue a degree at the University of Cambridge without the help of the Scholarship.
The Scholarship will not impose any bond on the Scholar being awarded. The Donors intend the Scholar to be free to choose their place of residency and their career post-graduation from the University of Cambridge. The key objective of the Donors is to offer the Scholar lacking financial means an opportunity to not only attend Cambridge University, but to subsequently pursue his/her career aspirations without constraints.
Malaysian students studying overseas, especially those on ASEAN scholarships studying in Singapore, are welcome to apply for the Scholarship.
Criteria
Applicant must meet all the below requirements
You must be a citizen of Malaysia (Malaysian passport holders).
You are studying for an undergraduate degree leading to a bachelor's degree.
You must have stated Magdalene as your College choice on your academic application and you must have received a conditional offer of a place at Magdalene College in the University of Cambridge upon application. The award is conditional upon the fulfilment of the conditional offer.
You are applying to study for a course within Group 1 to 4 (SEE FULL LIST BELOW), except for Architecture, Engineering, Chemical Engineering and Manufacturing Engineering, Management Studies, Medicine and Veterinary Medicine.
Preferred Discipline
Group 1
Anglo-Saxon, Norse, and Celtic; Archaeology; Asian and Middle Eastern Studies; Classics; Economics; Education; English; History; History and Modern Languages; History and Politics; History of Art; Human, Social, and Political Sciences; Land Economy; Law; Linguistics; Modern and Medieval Languages; Philosophy; Theology, Religion, and Philosophy of Religion
Group 2
Mathematics
Group 3
Geography; Music
Group 4
Computer Science; Natural Sciences; Psychological and Behavioural Sciences
Amount Info
In determining the value of the Scholarship in individual cases, the College will take into account of the candidate's income from all sources and a partial scholarship may be awarded. The maximum award that will be made to a Scholar who has no other sources of finance will be a sum of the amount as follows:
*Maintenance grant: £12,400 per annum
University fees: £35,517 per annum
College fees: £10,863 per annum
3-year course: £176,340 + 1 return economy fare
4-year course:  £235,120 + 1 return economy fare
How to apply for YH2 Capital Scholarship
1. Application will be open on 15 September 2022. Application form can be found below.
2. You must submit your application form and the supporting documents to scholarship@yh2capital.com by Tuesday, 28 February 2023, 23:59 SGT.
3. Shortlisted candidates will be interviewed.
4. Successful applicant will be announced by the end of May in 2023, but scholarship will only be confirmed pending a confirmed place in Magdalene College.
5. Applicant will be confirmed for a scholarship once place at the College is confirmed in late August 2023.
Contact Info
For more information, please contact:
Address:
Have other questions? Email scholarship@yh2capital.com. 
Close Date : 28 February 2023 | APPLY NOW!!
Advertisement

FOR LATEST SCHOLARSHIPS INFO DIRECT TO YOUR PHONE - PLEASE JOIN OUR TELEGRAM => CLICK BELOW..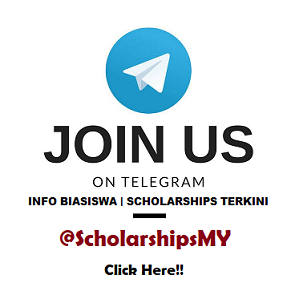 Ad Reference ID: 14063b6e00ac18d3