Listed:

June 1, 2022 1:30 am
Description
Advertisement
UPDATED! PERMOHONAN BIASISWA PETRONAS EDUCATION SPONSORSHIP PROGRAMME (PESP) 2022
Thank you for your interest in PETRONAS Education Sponsorship Programme (PESP) 2022. Your application is currently being processed.
Pre-Application Announcement 2022
LATEST UPDATE 
Thank you for your interest in PETRONAS Education Sponsorship Programme (PESP) 2022.
Application will be opened from 16th June 2022 (10.00 am) until 22nd June 2022 (5.00pm).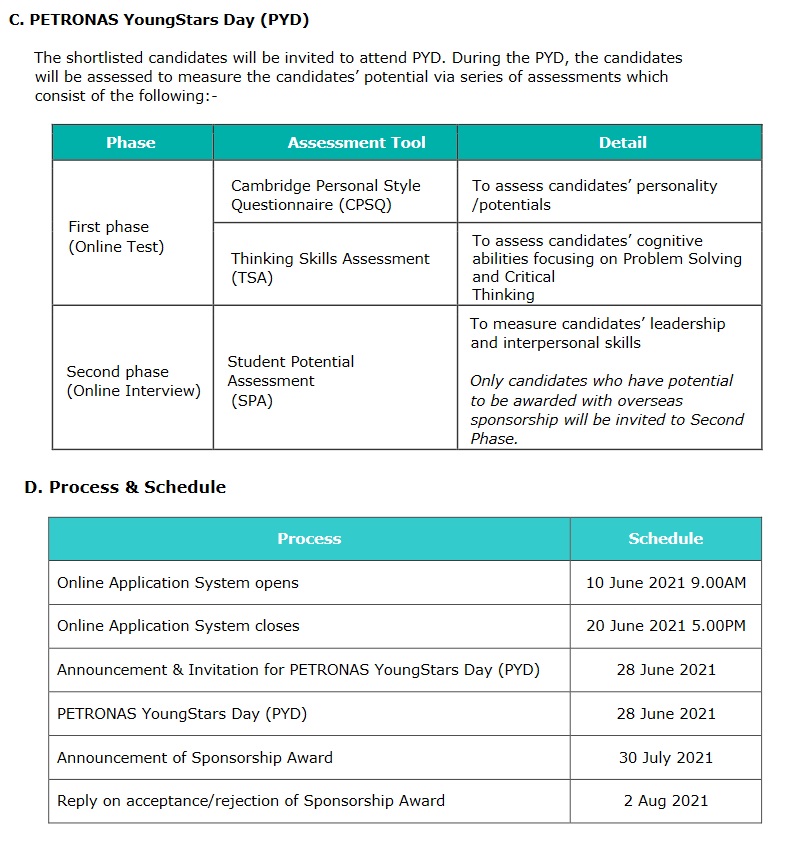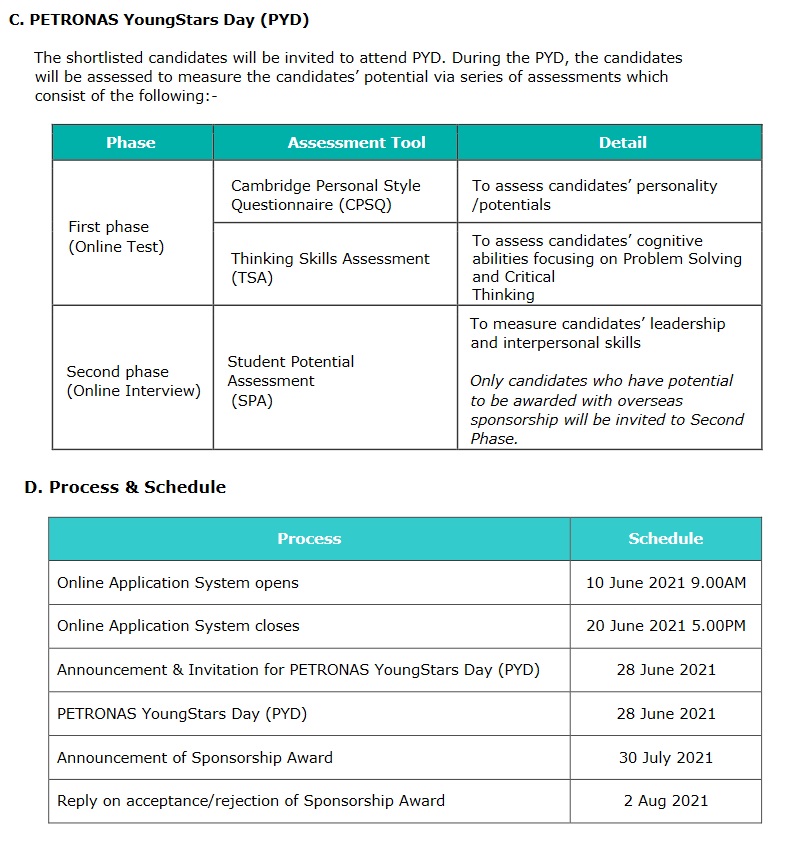 We wish you all the best!
Since 1975, Petronas has awarded education sponsorships to more than 36,000 deserving students of high academic calibre who dare to push boundaries with a performance mindset and leadership capabilities. This continues to be pursued by PETRONAS, which focuses on nurturing the right talent that will ultimately contribute to the growth of the company, industry and nation.
Applications for the PETRONAS Education Sponsorship Programme (PESP) is once again OPEN to outstanding Malaysians to pursue undergraduate studies in select fields. Eligible candidates will be shortlisted and interviewed prior to final selection.
Eligibility Criteria
1. Malaysian citizens aged between 17 – 19 years old in 2021
2. Possess strong leadership skills and active participation (demonstrable) in extra-curricular activities
3. Identify the sponsored programme:
Process & Schedule
Online Application System opens: 10 Jun 2021
Online Application System closes: 20 Jun 2021
Important Notes
All applications must be made using the online system via educationsponsorship.petronas.com.my
For applicants of Universiti Teknologi PETRONAS (UTP) programme, it is compulsory for you to submit UTP admission application via http://www.utp.edu.my
A detailed guide on online application is available for download in .pdf format here: OAS Guideline
Processing fee is NOT required for PESP application
Notification of successful candidates for the PYD will be announced via educationsponsorship.petronas.com.my. The same username and password will be required for log-in purposes
Incomplete or late application will not be processed
Download Panduan Permohonan DISINI
For Full Malaysia Scholarships CLICK HERE
Advertisement

FOR LATEST SCHOLARSHIPS INFO DIRECT TO YOUR PHONE - PLEASE JOIN OUR TELEGRAM => CLICK BELOW..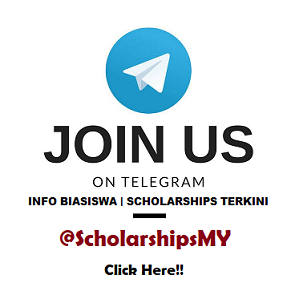 Ad Reference ID: 91958ca9e75340de