Listed:

June 19, 2021 6:13 pm
Description
Advertisement
Sin Chew Daily Education Fund 2021
Application Deadline:
a) For Online Sign Up: 10th day after the announcement of STPM/ SPM Results
b) For Posting Application Form: 14th day after the announcement of STPM/ SPM Results
Objectives:
To aid the poor and /or needy students to further their tertiary studies by helping them to obtain free diploma /degree courses pledged by participating educational institutions locally.
To further enhance the value of humanity and great sense of social responsibility, caring for the poor or needy, and helping to upgrade the education level of the community.
How to get the application form
Application steps (This site is best viewed in Google Chrome):
1. Applicant is required to register online as a member via Sin Chew Daily Education Fund Official website.
2. Once successfully registered, the applicant must log in to activate the E-application form through Sin Chew Education Fund website.
3. The E-application form must be completely filled and printed out.
4. Upon signing the printed application form, please attach the relevant documents, and post to the address as shown below.
5. Pictures reference for documents submission:  
(Download PDF, 4.58MB)
Please note that any false particulars, information, documents, untruthful material facts or misrepresentations will subject you to disqualification. The application form should be electronically submitted and printed out clearly and must be accompanied by the required documents and must be submitted before the published closing date. Proof of posting is not proof of receipt. The selected course(s) and college/ university must be clearly written or printed on the top left hand corner of the envelope. The "Sin Chew Daily Education Fund" 's address is as follows:
星洲日報教育基金
Sin Chew Daily Education Fund
Sin Chew Media Corporation Berhad (Corp Comm & Promotion Dept)
78, Jalan Universiti,
Seksyen 13,
46200 Petaling Jaya,
Selangor.
APPLY NOW!!
Advertisement

FOR LATEST SCHOLARSHIPS INFO DIRECT TO YOUR PHONE - PLEASE JOIN OUR TELEGRAM => CLICK BELOW..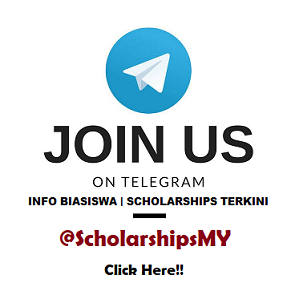 Ad Reference ID: 89056cca1527ed93