Listed:

July 2, 2020 12:03 am
Description
Advertisement
Nexus International School is proud to provide learners with the opportunity to experience an outstanding international education in a culturally diverse environment. We are pleased to offer full and partial IB Scholarships to learners who have the potential to succeed at the highest level on this programme. Criteria
Applicant must meet all the below requirements
Open to all (public, private, and international schools)
High academic achievement and English fluency
Active participation in co-curricular activities including sports, performing arts, clubs and societies
Good communication skills and leadership attributes
Scholarship only applicable to self-paying parents
Preferred Discipline NA Amount Info
Full IB Scholarship
Tuition Fee Waiver: 100%
Registration Fee Waiver: 100%
Deposit Waiver: 100%
Year Group: 12 & 13 only
Waiver includes: Application Fee, Technology Fee and CAS Trips
Waiver does not include: Instrumental Lessons, CCA, Uniforms, Books, MacBooks
Partial IB Scholarship
Tuition Fee Waiver: Up to 50%
Registration Fee Waiver: Up to 50%
Deposit Waiver: Up to 50%
Year Group: Year 12 & 13 only
Waiver includes: Application fee
Waiver does not include: Instrumental lessons, CCA, uniforms, books, MacBooks, technology fee, CAS trips
Applicants are required to submit the following information:
Application form
Please fill this application form completely:
Click Here
Personal essay statement
In Section D, please write an essay on the following topic:
Primary (Years 6 and below) – "Why I want to be at Nexus." (100 Words)
Secondary & IB Diploma (Years 7 – 13) – The Nexus motto is "Embracing Diversity. Challenging Minds." What does this mean to you? (300 Words)
Certificates
School certificates – Where applicable to you, verified by current school.

Primary – Latest examination results(UPSR or PMR or School Results)
Secondary & IB Diploma – SPM/IGCSE (Actual or Trial)/MYP Examination Results/Latest Standard 8 or Form 5 school exam results

Other certificates – Copy of awards and certificates of academic and co-curricular achievements.
Supporting Document
Official school report on co-curricular participation.
(Supporting documents should only reflect the past 3 years)
Application Submission
Send your completed application form, essay and supporting documents via email to scholarship@nexus.edu.my OR mail it to
THE PRINCIPAL OFFICE (SCHOLARSHIP UNIT)
NEXUS INTERNATIONAL SCHOOL, PUTRAJAYA NO.1,
JALAN DIPLOMATIK 3/6 PRESINT 15, 62050 PUTRAJAYA, MALAYSIA
Close Date : 6 January 2020
Click here for more information. | For Full Scholarships Click Here
Advertisement

FOR LATEST SCHOLARSHIPS INFO DIRECT TO YOUR PHONE - PLEASE JOIN OUR TELEGRAM => CLICK BELOW..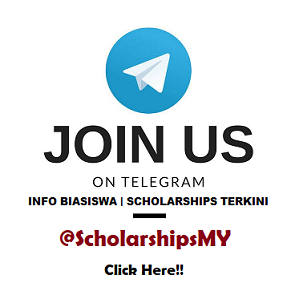 Ad Reference ID: 2885a5d4142d54e1