Listed:

March 29, 2019 10:44 am
Description
Scholarship details
This prestigious and exclusive scholarship is offered to excellent students with high leadership talent. It provides financial support to potential graduates who are pursuing studies at Bachelor's Degree level at any IPTA or IPTS in the country. Recipients of this scholarship are named Tunku Scholars.
Criteria
Applicant must meet all the below requirements
Citizen of Malaysia.
Not more than 25 years of age at the closing date
School leavers of STPM / Asasi / Matriculation / Diploma * who achieved a CGPA of 3.50 and above and also open to full-time graduates of Bachelor's Degree at IPTA or IPTS in the country who obtain a minimum CGPA of 3.50, and have at least 2 years remaining to finish their studies.
High Credit in Bahasa Malaysia and English Language at SPM level.
Possesses the characteristics of outstanding leadership and active participation in extra-curricular activities, especially at school or university.
* The awarding of BTAR is subject to the applicant receiving entry into a local IPT in the country.
Short-listed applicants will be required to attend a Leadership Traits Observation programme and attend the Selection Interview sessions arranged by YTAR.
Preferred Discipline
Unspecified
Accounting & Business
Arts & Communication
Aviation & Maritime
Computer & Multimedia
Education & Languages
Engineering & Architecture
Environmental & Marine
Hospitality & Tourism
Law & Humanities
Maths,Sciences & Technology
Medicine, Health & Sciences
Amount Info
The scholarship amount is in accordance with the current approved amount.
To preserve the status of BTAR as a prestigious and exclusive scholarship, any Tunku Scholar who fails to maintain the achievement of the CGPA of 3.50 and above may be given a penalty such as being downgraded to the:
Or have the scholarship terminated and be stripped of the title 'Tunku Scholar'.
How to apply for Tunku Abdul Rahman Scholarship 2019 (BTAR)
Click here for the Tunku Abdul Rahman Scholarship 2018 (BTA) application form:
Application form with the required documents MUST be sent at the following address:-
Yayasan Tunku Abdul Rahman
A-10-10, Menara UOA Bangsar,
No. 5 Jalan Bangsar Utama 1,
59000 Bangsar, Kuala Lumpur.
Contact Info
For more information, please contact:
Address:
Yayasan Tunku Abdul Rahman
A-10-10, Menara UOA Bangsar,
No. 5 Jalan Bangsar Utama 1,
59000 Bangsar, Kuala Lumpur.Tel: +603-22836063 / 6073
Fax: +603-22836052
E-mail: yayasantar@gmail.com
  CLOSING DATE : 15 April 2019

FOR LATEST SCHOLARSHIPS INFO DIRECT TO YOUR PHONE - PLEASE JOIN OUR TELEGRAM => CLICK BELOW..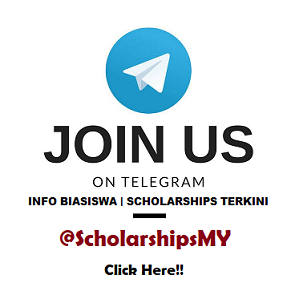 Ad Reference ID: 2175a99d3e7c00e6