Listed:

May 25, 2023 11:27 am
Description
Advertisement
The Malaysian Technical Cooperation Programme (MTCP) was established in 1980 as Malaysia's commitment to South-South Cooperation through the sharing of Malaysia's development experiences and expertise with other developing countries.
The objectives of the MTCP are:

To share experience with other developing countries;
To strengthen bilateral ties with developing countries;
To encourage and promote South-South Cooperation; and
To encourage and promote technical cooperation within developing countries.
MTCP SCHOLARSHIP
The MTCP Scholarship is sponsored by the Malaysian government and is dedicated to international students from the developing world to pursue their postgraduate studies in Malaysia, whilst at the same time acquiring the necessary knowledge and skills that could contribute to the development of their home country. The duration of the award is between 24 to 36 months for Master's Degree Programme.
The MTCP Scholarship is open to eligible candidates from developing countries. The online application system will be made available from 23rd May 2023 until 30th June 2023.
Scholarship details
Overview
Malaysian Technical Cooperation Programme for the academic year 2023 is now open. The MTCP Scholarship is Funded by the Malaysian Government open to those students who want to apply for the Master's Degree program and complete their degree from Malaysian Public and Private Universities.
The duration of the award is between 24 to 36 months for the Master's Degree Programme. Candidates from developing countries can apply. IELTS is not required. MTCP is a Fully Funded Scholarship in Malaysia and it covers Airfare, Meals, Accommodation, Tuition, Monthly Stipend, Allowance, Books, and any other fees Criteria Applicant must meet all the below requirements
Not more than 45 years old at the time of application.
Application is only open to applicants who have received a valid admission offer letter/s from at least one (1) university in Malaysia.
Preferred Discipline
Priority is given to courses in the following areas of study:
Science, Technology, and Engineering (not including nursing, medicine, and clinical pharmacy)
Economics, Finance, Management, and Banking
Social Science and Humanities
Information and Communication Technology
International Relations and Political Science
Agriculture and Aquaculture
Education
Amount Info
Recipients of the scholarship will get:
Return Economy Airfare Ticket
Tuition Fees
Cost of Living Allowance
Book Allowance
Tools Allowance
House Rental Allowance
Placement Allowance
Thesis Allowance
Travel Allowance
Practical Training Allowance
End of Study Allowance
Medical Allowance
Insurance Allowance
Note:
Students are responsible to find accommodation on their own before their arrival in Malaysia, MTCP will only pay for accomodation. The successful applicants are expected to arrive in Malaysia latest by the end of
 October 2023
How to apply for MTCP Scholarship 2023
To apply for the Scholarship, candidate must first apply and receive an admission letter from at least one (1) university in Malaysia. For application of the Scholarship, click
here
.
Advertisement

FOR LATEST SCHOLARSHIPS INFO DIRECT TO YOUR PHONE - PLEASE JOIN OUR TELEGRAM => CLICK BELOW..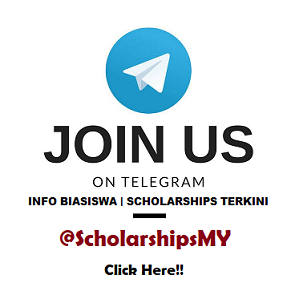 Ad Reference ID: 4716497b40dc6bbe